Top 5 Plants to Harvest From Your Backyard
Don't lose all that hard work you've done keeping your bright, beautiful plants alive! Before fall sets in and summer fades away, get out to the backyard with some scissors and take a few cuttings. Here's where the care-free part comes in: stick them in some water. (Seriously, that's what these guys are for.)  Not sure what to grab? Here's our top 5 favorites. Get inspired! And remember: if you don't have a particularly green thumb, that's no problem at all. Check out our growing tips for help getting started. Here's to happiness — all year long!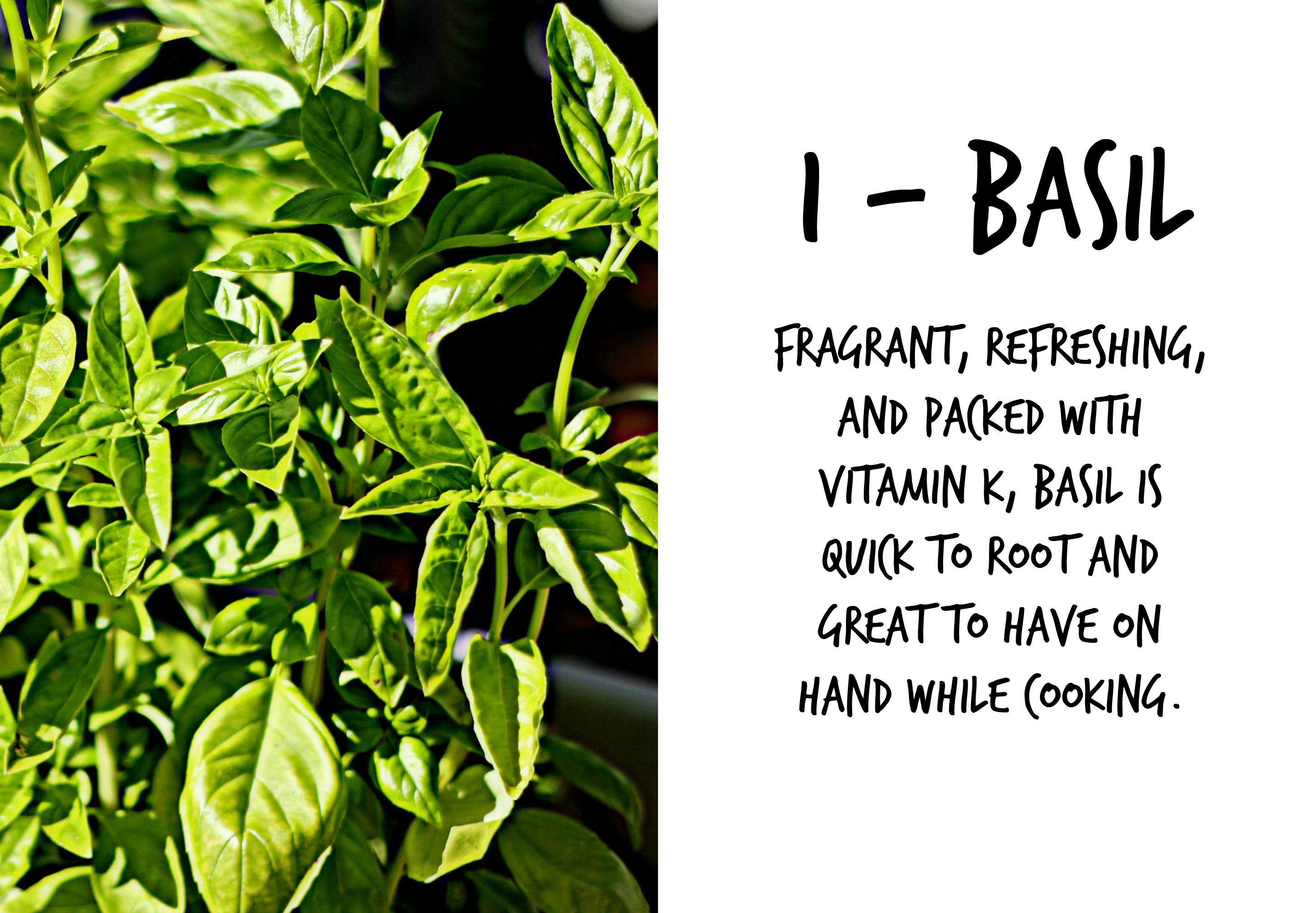 #1: Basil. Fragrant, refreshing, and packed with vitamin K, basil is quick to root and great to have on hand while cooking.
#2: Coleus. What speaks happiness more than bright, bold color? Clippings of coleus will induce smiles all year long.
#3: Impatiens. Pink, purple, white and more — these colorful, happy blossoms bring a pop of color to any Hanging Water Garden.
#4: Wandering Jew. Think rich, striking shades of purple and green — add a little snippet to your Hanging Water Garden and boom: we have a statement piece, people!
#5: Mint. Time to freshen up! Good news: mint grows like crazy in water — it's a win-win situation, right?
Now you need a place to put all those plants. Quick, grab a vase Hanging Water Garden!